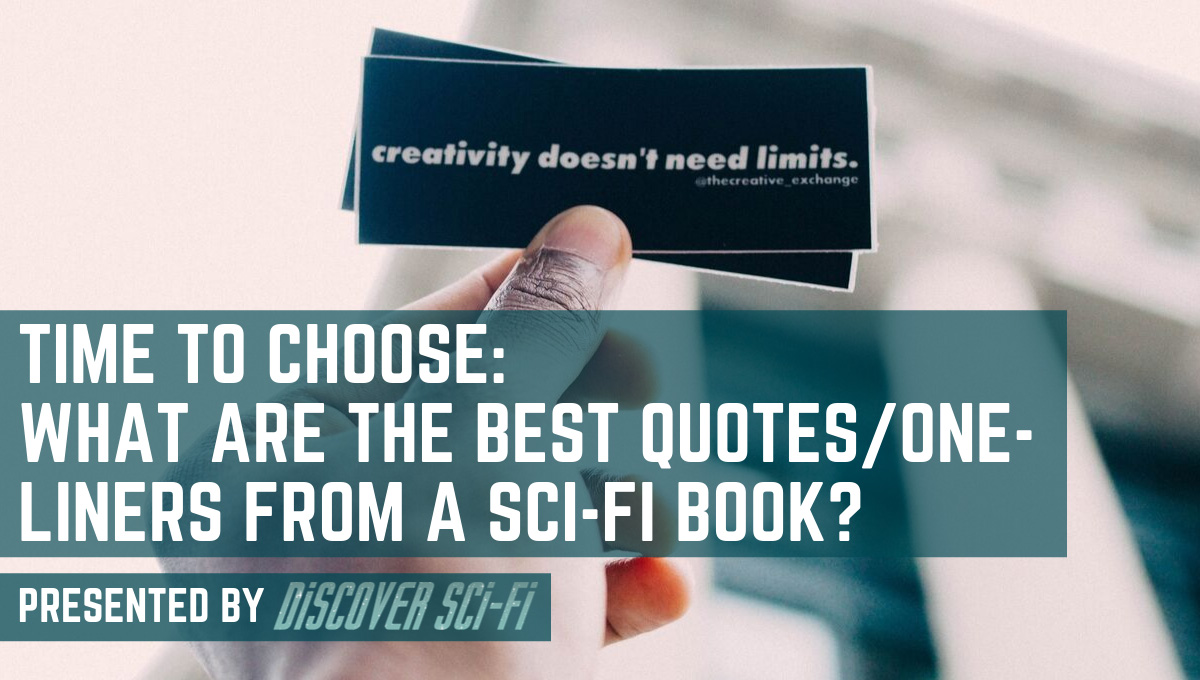 Last week's poll asked for you to think of the quotes that struck fear and wonder, laughter and awe, into your heart when you read it. And you delivered with over 1,000 votes on more than 50 nominations! From the hilarious to the thought-provoking, there's something to be said for each and every one of
Join Discover Sci-Fi for free!
Sign up to get exclusive access to updates, special offers, free books and new releases from the Discover Sci-Fi Team.