The changes that have occurred in publishing over the past decade are pretty remarkable. I first wrote this post for Simon and Schuster about a year ago, and even more has changed in publishing in that time.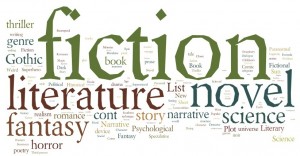 Authors are no longer restricted by the old rules of publishing. You don't need a literary agent or a traditional publishing deal to get your story into reader's hands. E-readers have helped fuel a revolution, where an unknown author like Hugh Howey can become a New York Times Bestseller almost overnight. From Wattpad to Amazon, publishing has never been easier. But that doesn't mean one method is better than the other. It simply means that authors and publishers have more options.
Three years ago, when I was still a purely self-published author, New York Times bestselling author Bob Mayer told me that hybrid publishing was the future. At the time, I didn't even know what that meant. But, that's exactly what I became; by mixing and matching the strategies that worked best for me, I became a hybrid author. Two years later, with a series traditionally published under Simon451 (a digital-first imprint of Simon & Schuster) another series I'm self-publishing, and a third acquired by Blackstone Publishing, I found the right balance of freedom and control to survive as a full time writer.
My publishing story started about four years ago. I had an unpublished manuscript that I'd been working on for years. I thought about querying agents or sending the book to a small press but after some consideration I decided to go with what seemed like the least painful method — I decided to self-publish.
This was one of the most important moments of my career. It opened a door to the world of self-publishing and while that novel didn't do all that well, it paved the way for my next book, Orbs. Using the marketing knowledge I'd gained from my first novel and the advice of fellow self-published authors, I was able to successfully launch my second book. Two months later, Orbs was a breakaway hit on Amazon and a number one bestseller that attracted the attention of several publishers including Simon451.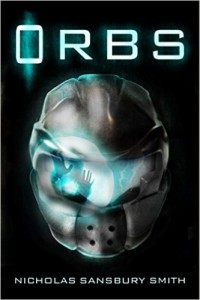 Now I was faced with an important dilemma. I wrestled with whether to continue to self-publish or make the leap to traditional publishing. It wasn't until I asked myself an important question that I found my answer — what could Simon451 bring to the table that I wasn't doing for myself?
Sure, self-publishing allowed me the freedom of getting my stories out quickly. I had control over the marketing and price. But there were still obstacles preventing me from reaching the audience outside of Amazon. I thought a traditional publisher could help tear down those walls and help me reach those readers. But in addition to that, with professional editing and copyediting I would be able to improve my technical skills as a writer.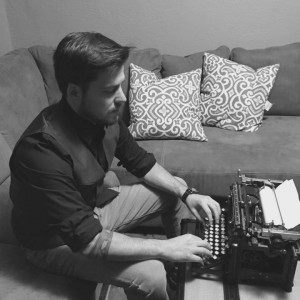 For that reason I decided to sign with Simon451. I knew that with the power of their editing and marketing teams my books could potentially reach an entire new level. My writing would improve and my books would reach more readers. Simon451 did just that. They put my Orbs series on every major e-reader platform, and their superb editing team has made me a stronger writer. Starting in July of 2016, the books are coming out in paperback.
After signing with Simon451 I came to see the other side of publishing. My old editor calls the e-book revolution the Wild West. More publishing options means more authors. That also means more competition. In order to survive in this environment I knew I needed to adapt. I needed a flexible model that would allow me the freedom to get books out faster while having the support of a major publisher on other titles.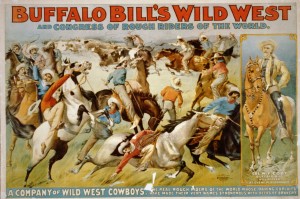 That's why I returned to my roots after I completed the Orbs series by self-publishing the Extinction Cycle series. All five books are number one bestsellers on Amazon and the audiobooks are too, with Extinction Horizon hitting #1 in the audible store in 2015. This new series has allowed me the ability to self-publish every four or five months. In a little over a year, the series has sold over two hundred thousand copies.
While writing the Extinction Cycle series I was also writing a new trilogy called Hell Divers. With the success of the Extinction Cycle, my agent was able to sell Hell Divers to another traditional publisher, Blackstone, the same company that published the Extinction Cycle audiobooks.
I get questions all the time about how to survive as an author in the constantly changing world of publishing. My answer is to go hybrid, if you have that opportunity.  By keeping one foot in the self-publishing sphere, I'm able to maintain the breakneck pace necessary to compete with other eBook authors, and by keeping the other foot in traditional publishing, I'm able to work on slower-burn projects that might need extra attention like Hell Divers.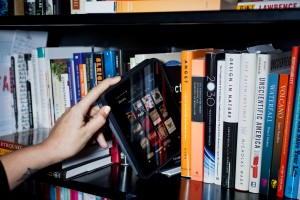 My ultimate goal is the same as most authors: to have my books in print and on bookshelves. There isn't anything I can think of that's much better in life than holding my book in paperback. But the path to print publication requires skills learned in both worlds, the skills I learned as a hybrid author. Now that is happening with both Orbs and Hell Divers.
Publishing is continuing to evolve every day, providing endless possibilities for authors to bring their stories to life. Ultimately, I believe Bob Mayer is right. Hybrid publishing is the future for many. It may seem unconventional right now, but with the ever-changing landscape of publishing authors will be required to adapt in order to achieve their goals, just like I have.
---
Nicholas Sansbury Smith is the bestselling author of the Orbs and Extinction Cycle series. He worked for Iowa Homeland Security and Emergency Management in disaster mitigation before switching careers to focus on his one true passion–writing. A three-time Kindle All-Star, several of Smith's titles have reached the top 50 on the overall Kindle bestseller list and as high as #1 in the Audible store. Hell Divers, the first book in his new trilogy, will release in July 2016. When he isn't writing or daydreaming about the apocalypse, he's training for triathlons or traveling the world. He lives in Des Moines, Iowa, with his dog and a house full of books.
If you'd like to hear more about Nick's books, you can join his spam free mailing list here: eepurl.com/bggNg9
https://discoverscifi.com/wp-content/uploads/2019/09/discover-scifi.png
0
0
Nicholas Sansbury Smith
https://discoverscifi.com/wp-content/uploads/2019/09/discover-scifi.png
Nicholas Sansbury Smith
2016-04-23 13:02:18
2016-04-23 17:16:14
Adventures in Hybrid Publishing