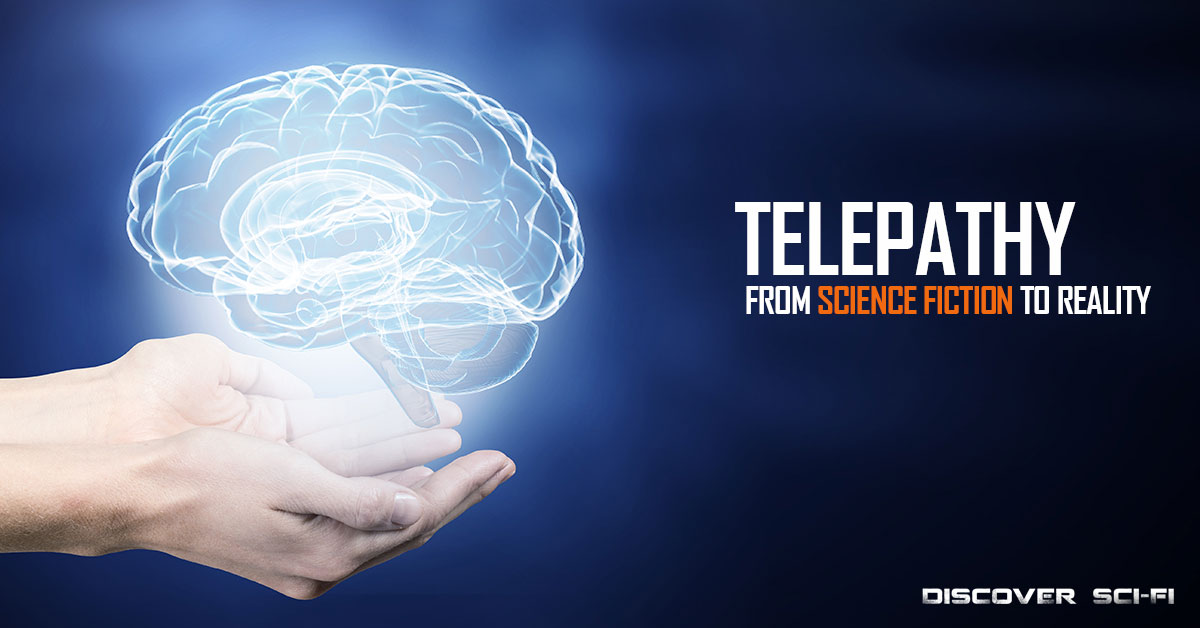 "Any sufficiently advanced technology is indistinguishable from magic."
— Arthur C. Clarke
During the Golden Age of science fiction, John W. Campbell, Jr.'s Astounding Science Fiction was a vanguard in popularizing stories that centered on humans with enhanced mental abilities, and how ordinary society might look at people with those abilities, notably with A.E. van Vogt's serialized novel Slan and the similarly themed stories that collectively made up Henry Kuttner's Mutant.
Indeed, the first Hugo Award was given in 1953 to a novel that revolved around telepaths. The Demolished Man, by Alfred Bester, is a police procedural science fiction story set in a world where telepathy has become commonplace, although so-called espers have varying degrees of ability.
That this work has become a landmark in the genre is evidenced by nods to his work, as in the television series Babylon 5, where the author lends his name to one of the primary protagonists, Psi Corps officer Alfred Bester, played by the iconic Walter Koenig from Star Trek (whose Vulcans were also able to mind-meld, to share thoughts, memories, and knowledge with others through physical contact).
Today this melding of minds, this staple of science fiction, is coming closer to reality than many of us may realize.
In his book The Physics of the Impossible, Michio Kaku, noted futurist and Professor of Theoretical Physics at the City College of New York, classifies three types of impossibilities. Class III impossibilities are what we normally think of as not possible: things that cannot become real, at least not according to our current understanding of science; these include perpetual motion and precognition. Class II impossibilities include things that may be realizable, but in the far future, such as faster-than-light travel.
According to Professor Kaku, telepathy is a Class I impossibility. These are phenomena that don't violate the known laws of physics, and indeed may become reality in the next century.
Never mind the next century—some scientists believe the age of telepathy may be upon us.
The first clue? That people lacking one or more of the normal five senses can now, in certain situations, be given them.
Since the 1960s, around 350,000 people who were profoundly deaf or severely hard of hearing have been fitted with cochlear implants, providing them with a sense of sound where previously there was none. Essentially, a microphone picks up sounds, which are filtered by a speech processor and sent as an electronically coded signal to a transmitter behind the ear. This transmitter sends the signal to the subject's brain through an array of up to twenty-two electrodes circling the cochlea, which then send the impulses through the auditory nerve system to the brain.
Following European approval in 2011, the United States Food and Drug Administration in 2013 approved for use the first retinal implant. The system uses a video processing unit to transform images from a miniature video camera into electronic data, which is then wirelessly transmitted to a sixty-electrode retinal prosthesis implanted in the eye, replacing the function of degenerated cells in the retina. Although vision isn't fully restored, the system allows those affected with age-related macular degeneration, or with retinitis pigmentosa—a condition which damages the light-sensitive cells lining the retina—to better perceive images and movement.
Similar advances are being reported for the other three senses of touch, smell, and taste.
But what about the sixth sense?
In my own speculative fiction universe, electronically augmented telepaths make use of technologies akin to magnetic resonance imaging (MRI) to associate perceived images of neural activity with a subject's memory palace in his brain. This is a key point for my conception of the protagonist of my short story Trauma Room, a man who can use augmented telepathy to traverse a subject's thoughts and memories using the method of loci.
Today, functional MRI has actually been used to sense words being thought by a subject, or to discern the images being formed in the brain as a subject watches a movie. It's still very mechanical, matching monitored brainwave activity with a huge database of impulse responses to benchmark words or images, but it's the same big numbers principle that enabled the IBM Deep Blue chess computer to win against then-World Champion Garry Kasparov in 1997.
In the same year that The Demolished Man was published, Theodore Sturgeon's More Than Human also came out. It's the story of several people with extraordinary abilities who are able blend their abilities together and achieve human transcendence. The same theme—of humans transcending ordinary humankind—is explored in Time is the Simplest Thing, by Clifford D. Simak. It can be argued that a similar sort of communal experience—if not transcendence—is already part of our experience, with the spread of the Social Web.
It's only a matter of time before all the input and output devices we have—keyboards, flat screens, heads-up displays—become obsolete. Why should you have to type or dictate information into a computer, when you can control it directly by thought? Why project information onto your eyes when you could send information directly into the brain? In time, many of us may be direct input/output nodes into the cloud.
Science fiction?
We live in a world where cochlear implants are already helping the deaf to hear, and retinal implants are beginning to help the blind to see.
We live in a world where smartphones and connected wearable devices—watches, glasses, health and fitness monitors—simultaneously receive and broadcast information to and about us through the cloud of the Internet.
We live in a world where deep brain stimulation is routinely used in therapies to address Parkinson's disease, where implants in the brain allow people to bypass a broken spinal cord and move hands, arms, limbs with the power of thought.
In fact, we live in a world where real telepathy has already been achieved. A team at Duke University in North Carolina has, for the first time, demonstrated a direct communication interface between two brains. In the Duke experiments, two thirsty rats are placed into separate cages. They cannot see or hear each other, but their brains are wired together via electrode implants in their motor cortices. Each rat will be rewarded with a sip of water if it pushes the correct one of two levers. In the first rat's cage, a light comes on above the correct lever to let the rat know which lever to push—but there is no such indicator in the second rat's cage.
The experiment, then, measures whether, when the first rat pushes the correct lever, it sends a brain-initiated signal to the second rat, which must then correctly interpret the signal it experiences in its own brain, and push the correct lever.
The technology is simple: implanted electrodes capture the signals from the firing of the neurons in the motor cortex, translate them into binary code, and sends the signal—via a wire, wirelessly, or via the Internet to another location—into the electrodes in the other brain, which translates it back into neural signals.
Sheer chance would have the second rat pushing the correct lever 50% of the time. In fact, the rat chose the correct lever between 60% and 85% of the time. This was true even when one animal was in North Carolina and the other was in Brazil.
How much longer before what you read in the following pages is no longer science fiction?
In The Future of the Mind, Professor Kaku notes, "We have learned more about the brain in the last fifteen years than in all prior human history, and the mind, once considered out of reach, is finally assuming center stage."
Science fiction writers peer into possible futures, using a literary form of precognition, as it were. And so we follow that grand tradition, celebrating this a new Silver Age of fiction, an age of online publishing and digital books, an age where we are surrounded by wonderment and wonders, where science, in many ways, has become magical.
---
SAMUEL PERALTA is a physicist and storyteller. An Amazon bestselling author, he is also the creator and driving force behind the Future Chronicles series of speculative fiction anthologies, with 14 consecutive titles ranking at the top of the Amazon SF Bestseller lists, several hitting the overall Amazon Top 10 Bestsellers list. His own work has been recognized in Best American Science Fiction and included in the author community anthology for the John W. Campbell Award for Best New SF Writer.
This article was first published, in slightly different form, as the Foreword to The Telepath Chronicles
https://discoverscifi.com/wp-content/uploads/2016/04/Telepathy-1.jpg
628
1200
Samuel Peralta
https://discoverscifi.com/wp-content/uploads/2019/09/discover-scifi.png
Samuel Peralta
2016-04-16 15:32:35
2016-04-21 12:15:09
Telepathy - From Science Fiction to Reality