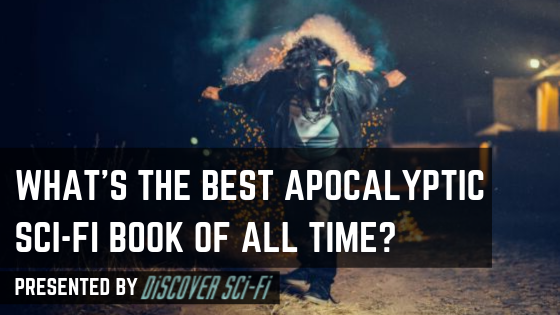 We have our group of ten!
All kinds of apocalyptic and post-apocalyptic tales were suggested over the past week. Some discussion this week revolved around what exactly fit the definition of "apocalyptic." While we generally leave the decision up to you as to how to define it, there are a few parameters to genres in order to be true to the discussion.
So, a quick refresher is that apocalyptic stories, which can include sci-fi, horror, and fantasy, revolve around the Earth's technological civilization collapse. It's not quite the same as a dystopian novel, which is sometimes similar, which explores social and political structures in a dark, nightmarish world, in which everything oppression often reigns. Both subgenres are excellent fields of play for science fiction and speculative fiction, and many stories have a bit of both (for example, The Hunger Games trilogy, which starts out a bit more dystopian, and over the course of the series becomes apocalyptic). But the issue of genre is a world of greys, not black and white, so what do you think? Share your comments below.
With all of that in mind, we narrowed down the list of your nominations to the ten most voted for. Let's figure out what the best ones are out of this group!
*this list is made up by combining votes from this blog and our Facebook group​​​​
---
​

Out of these nominations, what is the best apocalyptic story of all time?
https://discoverscifi.com/wp-content/uploads/2019/08/Copy-of-Copy-of-Best-Romance-in-Sci-Fi.png
315
560
Discover Sci-Fi
https://discoverscifi.com/wp-content/uploads/2019/09/discover-scifi.png
Discover Sci-Fi
2019-08-22 10:57:05
2019-08-22 10:57:06
What are the Top 10 Apocalyptic Sci-Fi Books or Stories of All Time?